Urban Hospex offers professional interior design services to transform your living space into your dream home
At Urban Hospex, we take pride in crafting  designs that cater to the unique needs of urban spaces.
Our Team Of Seasoned Interior Designers Is Committed To Bringing Your Vision To Life And Creating A Space That Truly Feels Like Home.
at urban hospex, we acknowledge the distinctiveness of each client, which is why we provide a variety of services tailored to meet your specific requirements.
Interior Design Services in Hyderabad
Our services encompass space planning, which involves developing a functional layout to optimize your space, as well as color consultation to help you bring your vision to life with the perfect color scheme. Interior Design Services in Hyderabad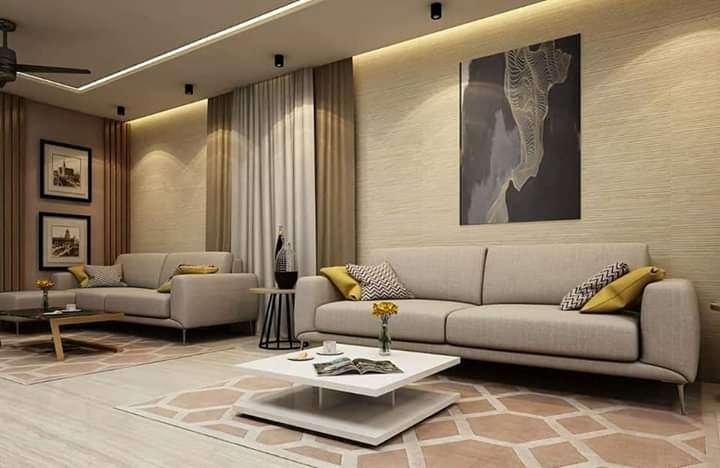 Elevate your living space with our creative and comfortable living room design solutions.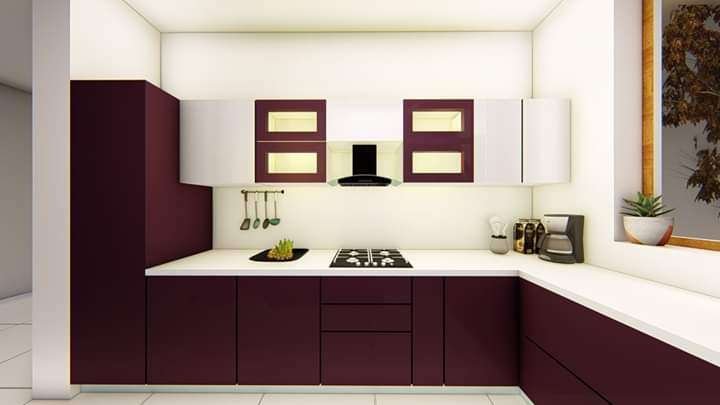 Efficient and stylish modular kitchen designs for modern and functional homes, customized to your needs.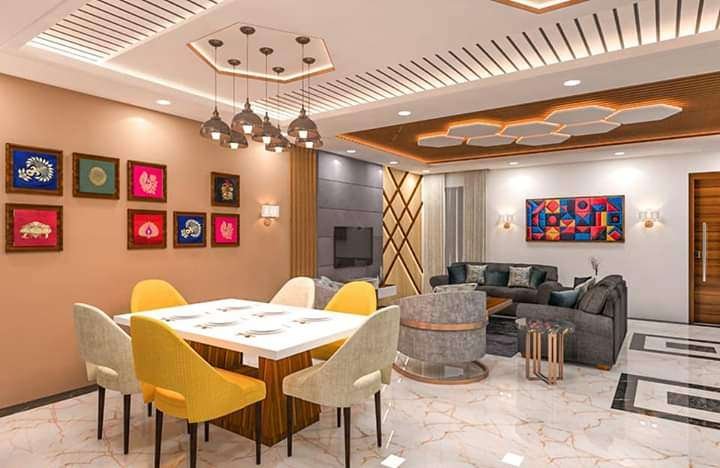 Upgrade your home with our contemporary and sleek modern furniture, perfect for both form and function.
Maximize your storage and style with our customized wardrobe design solutions for your modern lifestyle.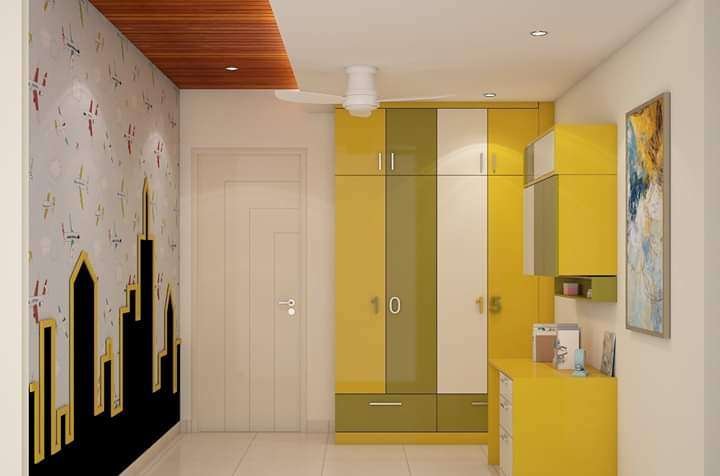 Create a spiritual sanctuary in your home with our elegant and traditional pooja room design solutions.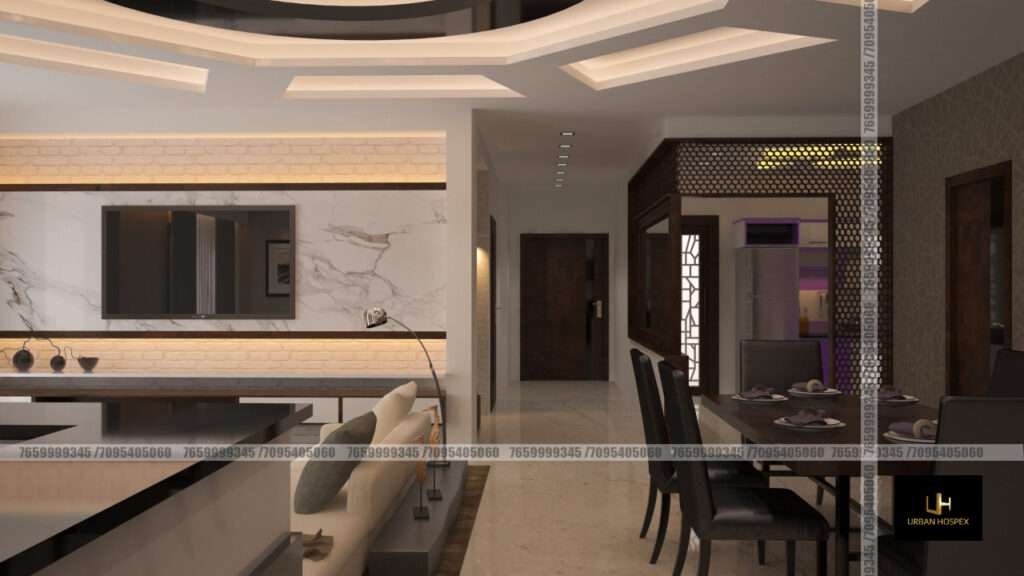 Gather with friends and family in a beautiful and functional dining room designed to suit your style with Uranhospex.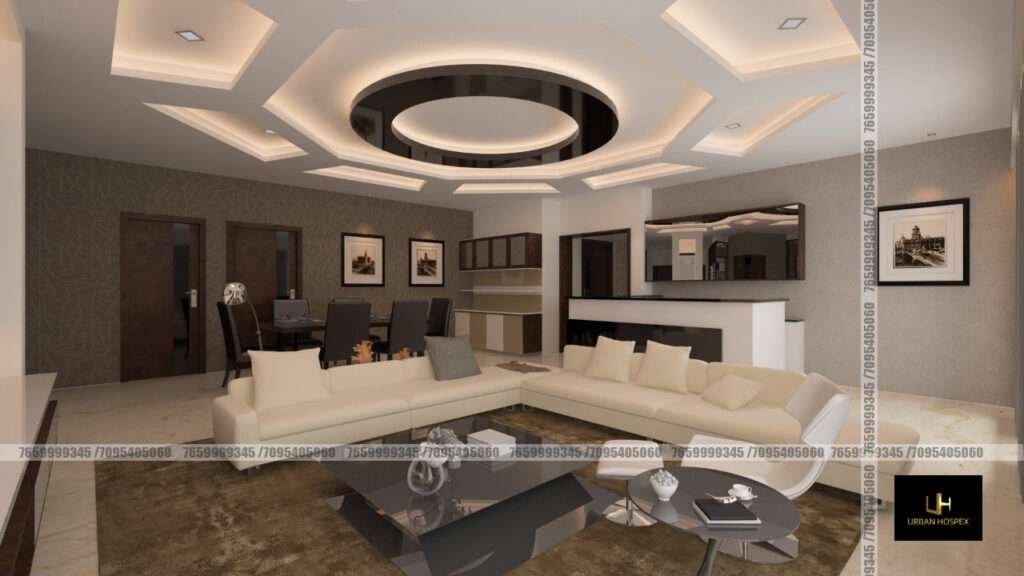 Make a lasting first impression with our functional and stylish foyer interior design services with Uranhospex. 
A: Interior design is the art and science of enhancing the interior of a building to achieve a healthier and more aesthetically pleasing environment for the people using the space. Interior design involves considering aspects such as lighting, colors, materials, furniture, and space planning.    For interiors Designs Contactus
What services do interior designers offer?
Interior designers offer a range of services, including space planning, color and material selection, furniture selection, lighting design, and project management. Some designers may also offer home staging services or specialize in a particular style of design, such as contemporary or traditional. Our Best Pricing
How do I choose an interior designer?
When choosing an interior designer, it's important to consider their qualifications, experience, and portfolio of previous work. You should also consider their design style, communication skills, and whether you feel comfortable working with them. You may want to interview several designers before making a decision. To see Our Best Designs
How much does interior design cost?
The cost of interior design services can vary widely depending on factors such as the scope of the project, the designer's experience and qualifications, and the location. Some designers may charge an hourly rate, while others may charge a flat fee or a percentage of the total project cost.
How long does an interior design project take?
The duration of an interior design project can vary depending on the complexity and scope of the project. A simple room makeover may take a few weeks, while a large-scale renovation or new construction project may take several months or more. Our Portfolio
What is the process for working with an interior designer?
The process for working with an interior designer will vary depending on your specific needs and the designer you choose to work with. However, it typically involves an initial consultation to discuss your project goals, a design proposal outlining the scope of the work and associated fees, and then the actual design and implementation phase.
How do I prepare for my interior design consultation?
To prepare for your interior design consultation, you should gather inspiration photos and ideas, create a budget for your project, and think about your functional needs for the space. It's also helpful to have a clear idea of your personal style and design preferences.
Can you work with my existing furniture and decor?
Yes, we can work with your existing furniture and decor to create a cohesive and functional design. We can also help you determine what items may need to be replaced or updated to achieve your desired look and feel.
Do you offer virtual interior design services?
Yes, we offer virtual interior design services for clients who are unable to meet in person or who live outside of our service area. Virtual services may include video consultations, online design boards, and 3D renderings.
How do I know if your interior design style is right for me?
How do I know if your interior design style is right for me?